To Bee or not to Bee? That may be the question if you're considering owning your own professional home organizing business. Are you an aspiring entrepreneur? Do you have a passion for organizing and the desire to build your own business, with a family (or Hive) to help you do it? Then you're in the right place, and this may be the opportunity for you to become our next Bee Organized Franchise Owner!
Our franchising opportunities at Bee Organized offer many "Buzz Worthy" perks, so if you love organizing and you're looking to extend this passion beyond your own home, it's likely time to try your hand at franchising.
So what are the benefits of owning a professional organizing franchise? Let's find out!
5 Reasons to Start a Bee Organized Franchise
Running any small business has its challenges, and owning a professional organizing franchise is no different. Still, choosing to take ownership of your career and becoming your own boss can be as sweet as honey, especially if you partner with a company that offers the proper foundation, right tools, and support team.
Our Franchise Owners enjoy a host of business ownership benefits when they partner with us. So what's all the Buzz about and why choose Bee Organized?
1

You Will Transform Lives

Our Bees' superpower may be organizing, but their true passion is in helping others. Bee Organized's Omaha Franchise Owner, Michelle Clark, said it best: "Becoming a Franchise Owner has allowed me to continue to 'fill my bucket' of helping others while providing a professional, exemplary service."

Sometimes, people just need a motivating support system to get things done–especially when it comes to home organization. For some people, home organization can be easy; but for others, disorganization can feel chronic and largely impact many areas of their lives, including their mental health, relationships, and overall well-being.

As a Franchise Owner, you'll have the opportunity to meet clients where they're at and customize a solution that works best for them, as well as their season of their life. With the ability to tailor each home organization job to what the client needs, your efforts will go far in making an impact on their lives.

After working with thousands of clients over the years, it's evident that our purpose has become bigger than organizing. We are transforming lives one Hive at a time. We've built our business on core values and are proud that a family culture has organically developed throughout our company, with everyone Buzzing together with the same goal. As our Co-Founder, Lisa, said, "One of our greatest joys has been watching our Franchise Owners spread their wings and experience the sweet nectar of success, while providing a needed service."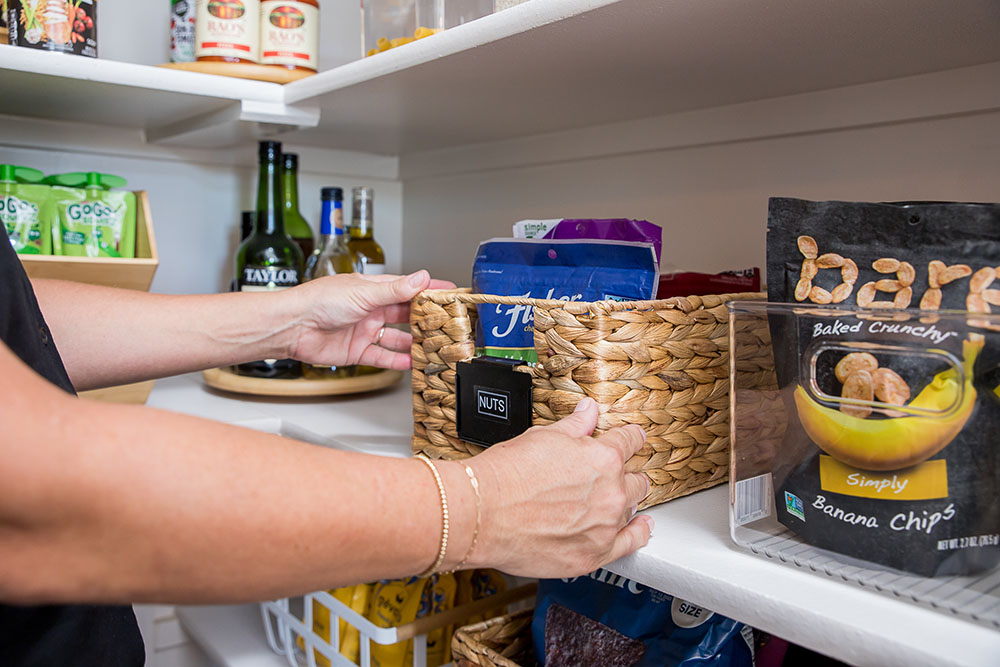 2

You Get to Love What You Do

Is organizing your superpower? If you're someone who likes keeping things tidy and neat, home organization is likely something you're already passionate about. Combined with a desire to be your own boss, you can make your entrepreneurial dreams a reality! Franchise ownership can allow you to take your skills to the next level and own a business that not only feeds your passion, but also gives you the opportunity to build and scale a business.

You will likely see along the way that many clients don't have the same passion as you, which may be one of the reasons they struggle to organize in the first place. At Bee Organized, our Bee-liefs of upholding a compassionate and confidential organization process allow each franchisee to share their organizational tricks and tools in a judgment-free way. You will have the ability to bestow your own passion onto others, which can go a long way in helping your clients achieve their long-term goals.

Here's some additional good news: working in a career you're passionate about is much more rewarding than having to wake up every day and go to a job you can't stand. Who doesn't want to increase joy and happiness in their life? You'll have a more positive attitude, which will translate to your work and significantly improve your interactions with clients.
3

You Will Have a Built-In Support System

One of the greatest benefits of franchising is the continued support and training you'll receive from the Bee Organized management team. You will have access to a network of knowledgeable and experienced Franchise Owners who have already walked through many minefields and have learned a thing or two about building a large, loyal following.

You also gain membership into a group of like-minded, hard-working, and fun-loving individuals. We can help you build up a profitable franchise a lot more quickly than if you were to do it on your own, since we are constantly collaborating, sharing, ideating, and innovating on the best ways to deliver our services, help our clients, and grow our businesses.

As our Seattle Franchise Owner, Suzanne Albee, described: "I have found that with Bee Organized, the co-founders have created a culture that is collaborative, supportive, and fun. The entire Hive and other Franchise Owners are such a valuable resource focused on helping one another succeed."

With Bee Organized, we give you the tools to build a business for yourself, but not by yourself.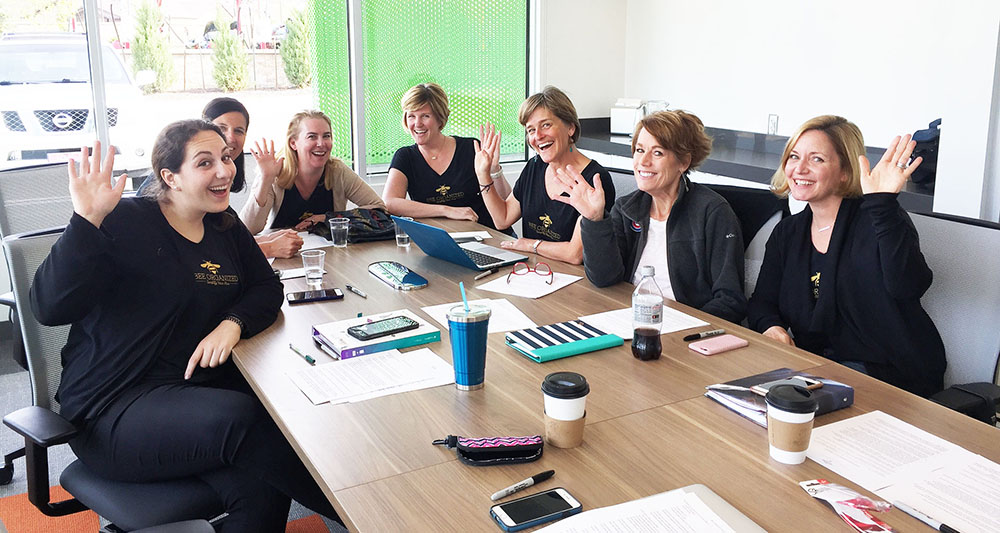 4

You Have Access to Our Proven Processes and Procedures

When you own a professional organizing franchise with Bee Organized, you will be given a road map of our proven processes and procedures so you can hit the ground running from day one. From training to implementation, our experts at the Main Hive are here to help you Buzz-in and take flight immediately.

Under our wings, you can effectively train each of your own Bees and get them up to speed on how the business works. Our policies can be easily replicated for your franchise, giving you time to focus on helping clients organize their homes rather than trying to come up with these procedures yourself. This will help improve client experience and ensure the organizer-to-client relationship is exceptional from day one.
5

You Can Take Advantage of Our Existing Brand Reputation and Awareness

One of the challenges in starting your own business is creating a successful brand. We believe brands are much more than just a pretty logo; in fact, many successful companies already know that great branding is woven into every aspect of their business in order to ensure successful brand awareness among their customer base.

At Bee Organized, we've created a brand that is embedded not only in our culture, but also in the hearts of our clients. We are an inclusive brand with a strong reputation for making customers feel welcome and unjudged. Because of this, our brand is recognized nationwide and our solid reputation continues to grow and pollinate across the United States.

Our Bee Organized brand and established, profitable business model can be both replicated and scaled to fit your needs. We have forms, processes, and systems you can learn and use to get up and running quickly, along with ongoing marketing and public relations support that can keep new leads flowing each month.

If this has you Buzzing, then you might just be our next Bee Organized Franchise Owner. Bee Organized is now Simplifying Hives in 20+ cities from coast to coast, and your city could be next! Contact us today at 913-735-6409 to see what all the Buzz is about!