Many of us can relate to the anxiety and chaos of an unorganized home. It happens for many reasons, ebbing and flowing throughout the year. Some people are naturally messy. Some people cannot organize their thoughts and don't know where to begin. Some just cannot focus on their space and see it in different ways.
No matter the reason, struggling to organize your house, and keep it that way, is a challenge for many people. You are not alone. Whatever the reason for your struggle, hiring a professional organizer like Bee Organized to organize your hive might be the right solution for you.
6 Questions to Determine If You Need a Professional Organizer
It may be tempting to go the DIY route for your home organization project. Saving money by doing this project yourself is appealing. The idea of a finished project is appealing, too. For many people, finishing an organizational project, and learning to maintain it, is the hardest part. This is what makes professional organizers worth the cost.
Our Bees are pros at teaching you how to organize and maintain clutter, even when life gets hectic. If you are struggling with one of the questions below, it is time to consider hiring a professional and Bee Organized would be HONORED to help!
1

What Is My End Goal?

Asking yourself this question is a great place to start when considering house organization companies. A professional home organizer is your partner in this process. Think of us as accountability partners. We are there to listen and coach you through the process.

The process of organizing your home is a team effort and you are an important part of that team. We work with our clients every step of the way.

Staying organized is a life skill–and a commitment. Working alongside an expert gives you the opportunity to create a home for everything and learn tips and tricks from some of the best in the business. This also helps you develop a system of keeping things organized that works for you. This goes a long way in helping you maintain the work long after the initial process is complete.

Learning how to organize your space has some other benefits, as well. Roughly three in ten women report that their mornings are less stressful when they have an organized closet. That feeling can carry over into many parts of your life. When you are in an organized, stress-free space, it is easier to carry that attitude out into the world with you.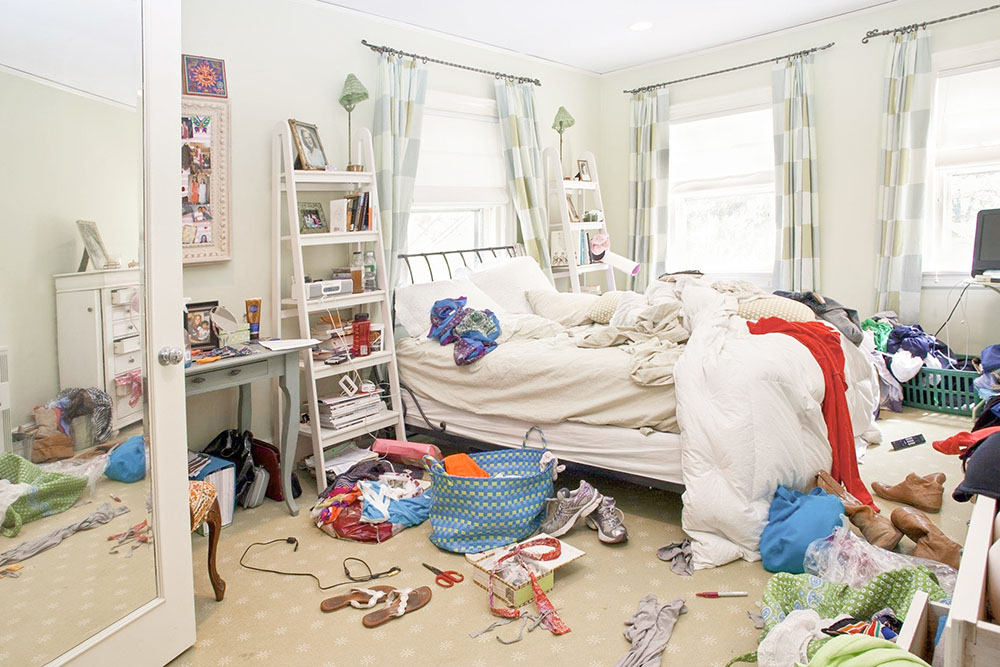 2

Do I Feel Stuck in the Process?

Feeling stuck and overwhelmed is common when facing a large project. Maybe you don't even know where to start. If you are standing in your own home feeling unorganized and overwhelmed, it may be time to start searching for a professional home organizer in your area. A professional organizer will help you take that first step, or maybe a giant leap feels more appropriate.

If you find yourself feeling stuck, don't be afraid to ask for help. Professional organizers come into your hive with a fresh perspective. They are not emotionally attached to your things in the same way that you are. Our Bees can see things you can't and envision ways to organize your space you may never have considered.
3

Do I Have the Skills to Organize Myself?

Fortunately, organizing is easy to learn. It requires some critical reasoning and thinking outside of the box, but anyone can do it. There are plenty of helpful books, YouTube videos, and how-to articles to give you ideas and tools. But if you're like most people, you're still reading this because you need help and motivation.

That's when hiring a professional may be necessary. Your friends and family may have skills and want to pitch in to help, but they can sometimes be critical, which is exactly what you don't need when things are disorganized and chaotic in your home.

You need a professional partner who won't judge you or your clutter. Hiring a pro is like having a private teacher, teaching you tips and better habits for an organized life, so be sure to soak in their knowledge. Learning how to be and stay organized, or teaching your kids/partner new organizing skills, might just be the best reason to hire a professional organizer.

Even if you have all of the skills to successfully organize your house, a professional organizer brings you some extra support, motivation, and a gentle push when you need it. A professional organizer will work through your clutter with you, helping you decide what to keep and what not to keep. This can be an emotional process and it can be helpful to have a professional organizer that has done this work numerous times.
4

Do I Have the Time to Organize Myself?

Time is a precious commodity in our modern world and many of us just don't have the time it takes to organize our house. This is another great reason to hire a professional organizer. Time can be our biggest enemy in getting things organized and maintaining that organization. Lack of time is also one of the biggest reasons our homes become unorganized in the first place.

Most people estimate that they could save up to an hour in their day if they were more organized. An extra hour of free time can make a huge difference in most people's lives.

Consider how much time it would take for you to declutter your space on your own. Most of our clients are blown away seeing how much two Bees can accomplish in a 3-hour session. When you schedule focused time with a pro, you maximize the time. Think of the synergy, accountability, and follow-through accomplished when you're paying for an expert!

A key benefit of an organized home is that once you have systems in place, you'll save time in the long run. Simply put, you'll spend less time looking for items as well as saving time putting things away.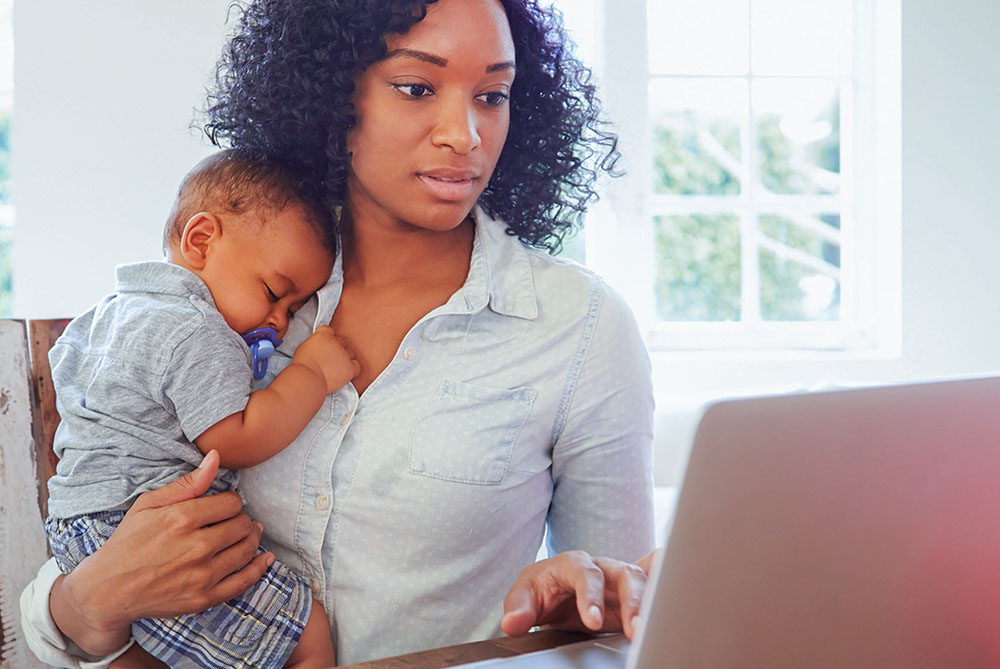 5

Am I Coming Up on a Deadline?

Are you having a party soon? Moving? Downsizing a family member? Deadlines are often great motivators for getting things done around the house. When you need to declutter and organize your space in a pinch, hiring a team of professionals with the expertise and the connections for services you may need, can make all the difference.

If moving soon, clearing out years of accumulated 'stuff' is a process and a good organizer will discuss your goals and timeframe up front, then keep you on track and support you when making hard decisions. Bee Organized takes pride in managing your project from start to finish when time is of the essence!
6

Will I Really Finish the Project After I Start It?

Are you good at pulling everything out and moving the piles of stuff, but get sidetracked along the way and never reach the finish line? We get it! Life happens and sometimes we get in over our heads. A professional home organization service can add some much-needed (wo)manpower to your project. We can offer a few extra hands and lots of experience to help you finish your project and give you the organized space you've been dreaming of.

Hiring a professional will also help keep you on track in your project. We've seen many projects started by clients, but they become distracted and the project stalls out halfway through. If this pattern sounds familiar, and you have a habit of starting but never finishing, maybe it's time to hire a professional.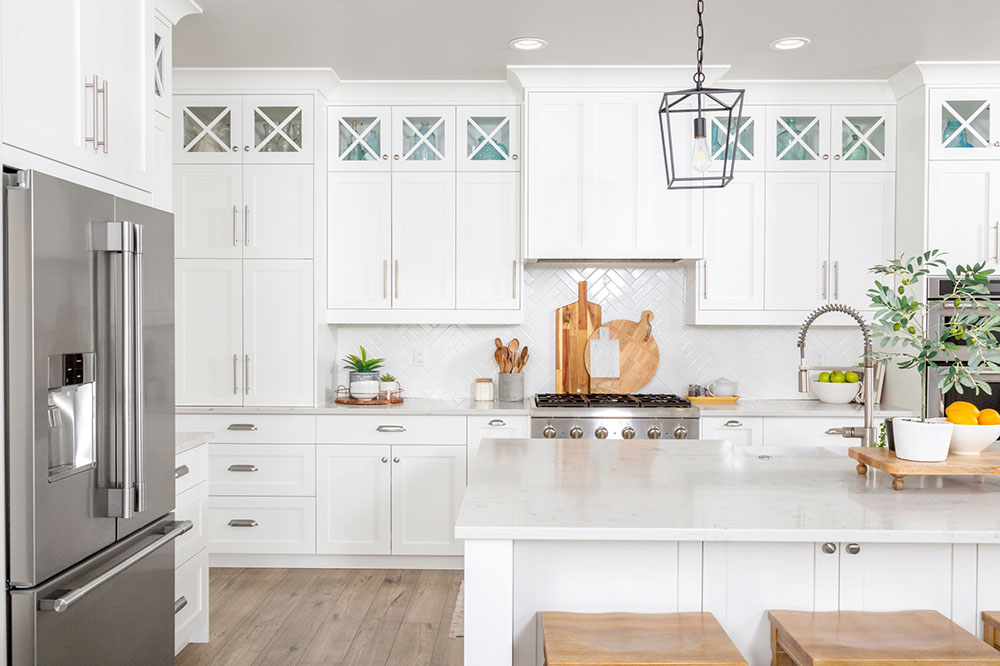 Making the decision to hire a pro or DIY is a personal one. If you're on a tight budget, feel comfortable organizing and enjoy the work, then by all means dive right in! But if your superpower doesn't align with organizing, you're stretched for time, or finally ready to finish the project once and for all, give Bee Organized a Buzz today…we're ready to Simplify Your Hive!
If you are ready to see what all the Buzz is about, reach out to Bee Organized, and let's chat about how we can help you meet your organization goals. We are currently in 20+ cities across the United States. Reach out to the location nearest you to schedule a free consultation and get you started on your organization journey. It would be our HONOR to serve you!